A mobile, modular, and scalable biomass energy solution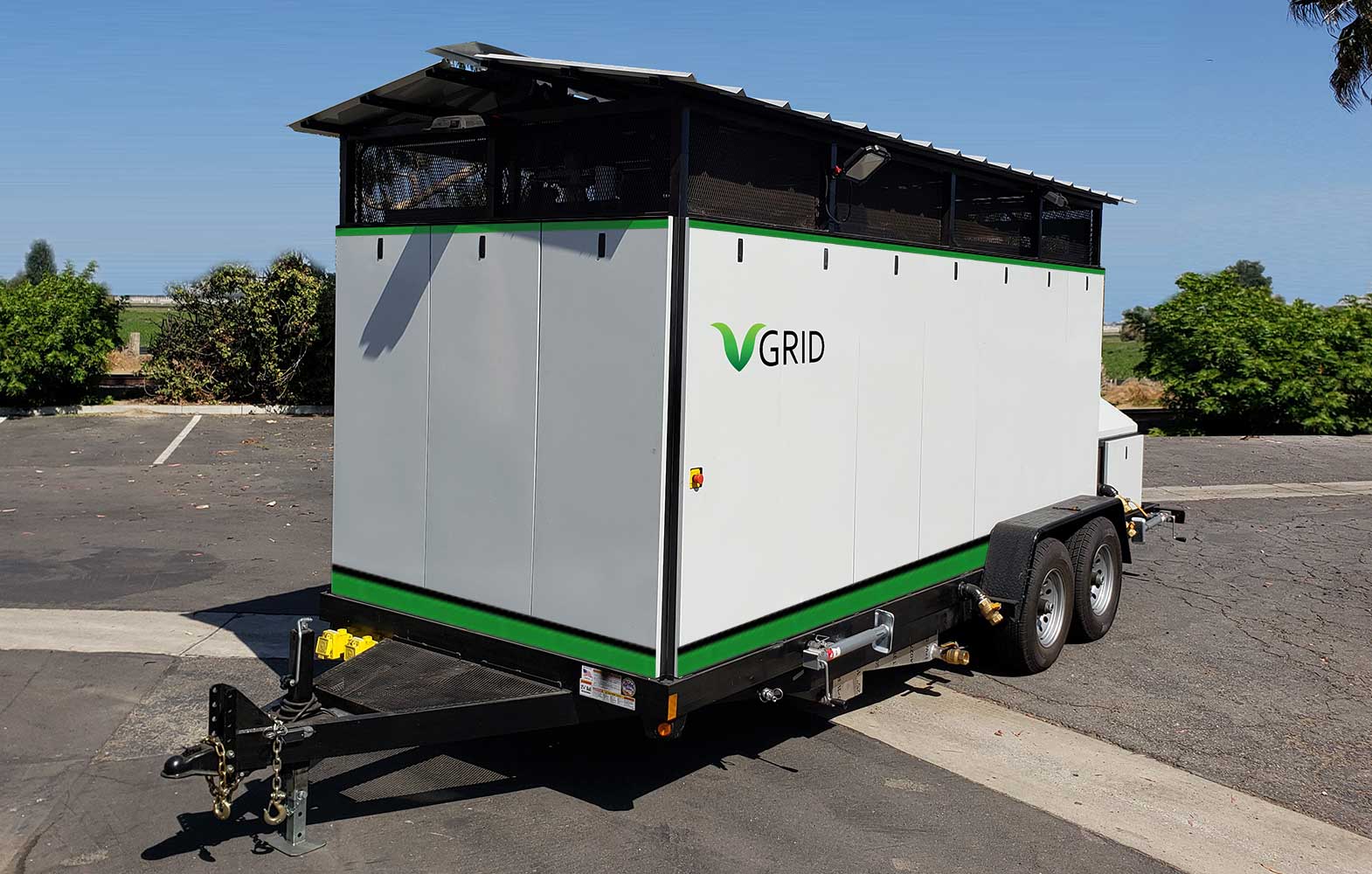 VGrid's Bioserver is a biomass gasification system which is paired with a micro-generator to produce low-cost Renewable Electricity and Biochar. The VGrid M100 Bioserver runs on various types of biomass & agricultural waste such as nutshells, wood pellets, chipped trees etc… to generate electricity and also co-produce either agricultural grade biochar to be used as soil amendment or animal feed grade biochar to be used in animal livestock feed applications.
Benefits: 
Deploys Rapidly  |  Scales Easily  
Tapping into the natural carbon cycle
Instead of allowing forest and crop waste to decompose and "release" CO2, VGrid's biomass energy system sequesters it for over a thousand of years, while creating clean energy in the process. The sequestered carbon is called biochar, which has been shown to also improve soil and animal health, bind toxins, retain water, and filter air/water contaminants.
VGrid's Bioserver Process & Outputs
VGrid's Bioserver will process most dense, small form factor materials like nutshells and wood pellets, chipped trees, and more.

VGrid's Bioserver produces on-demand, renewable clean bioelectricity, Persist biochar and Persist PAF

Creating clean energy while providing all-natural, value-added solutions