RETAINS WATER
Water lasts up to six times
longer. Less time watering.
More time enjoying.

RETAINS NUTRIENTS
Prevents leaching of valuable
nutrients from your soil so your
plants have food to thrive.

INCREASE YIELD/GROWTH
Promotes beneficial soil microbes
in plant's rootzone that help
plants produce more with less

HEALTHY ENVIRONMENT
100% natural biocarbon
reduces carbon footprint
for a better environment.
HOW PERSIST WORKS
Applying Persist™ to naturally enhance the structure and water-holding capacity of all types of planting soils, allows for more nutrients to be available to plants longer. This 100% natural biochar product improves soil by concentrating beneficial microbes and absorbs contaminants, creating a healthier rootzone environment for all types of plants to thrive.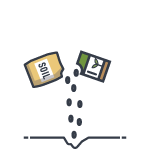 STEP 1
Thoroughly mix 1 part
Persist™ to 6 parts soil mix.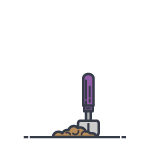 STEP 2
Place your plants in
Persist™ enriched soil.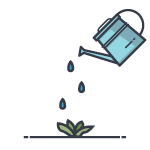 STEP 3
Water thoroughly
soaking soil.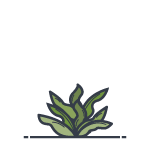 STEP 4
Enjoy thriving, beautiful
plants with less hassle.
PERSIST – SAFETY DATA SHEET (SDS)
Reseller Opportunities
Use the below form to inquire about Persist Reseller Opportunities