SCENT AWAY™
Protect your pet and family
from offensive bedding odors!!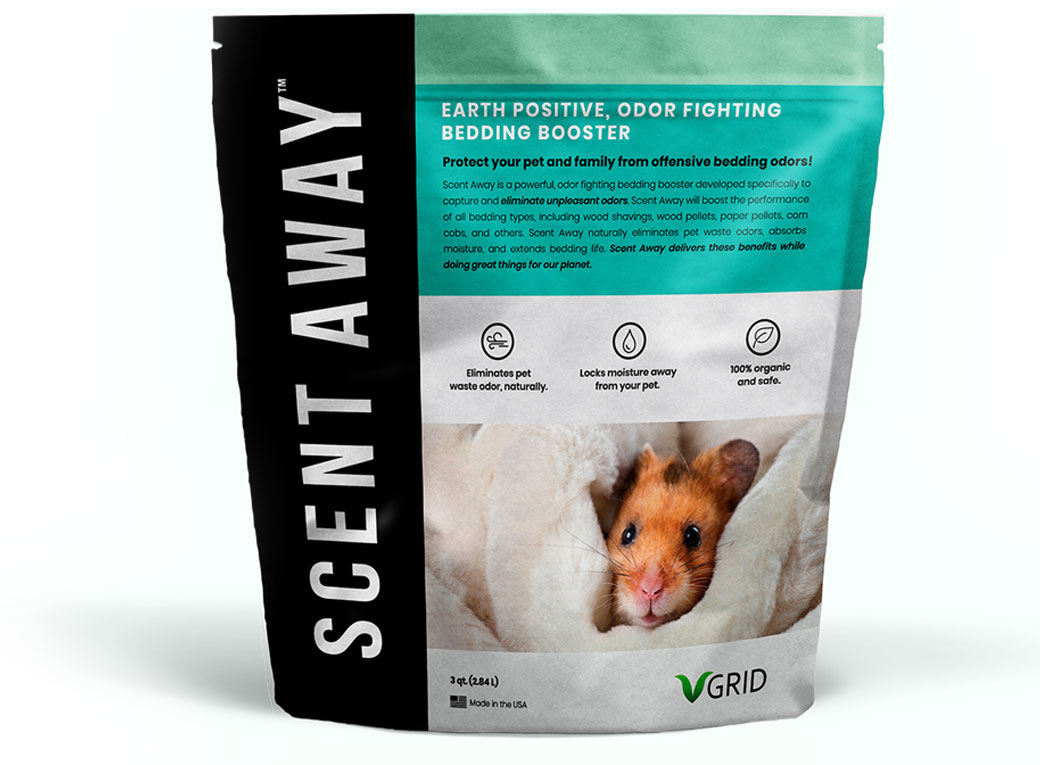 ELIMINATES PET
WASTE ODOR NATURALLY

LOCKS MOISTURE
AWAY FROM YOUR PET

SCENT AWAY™ IS
100% ORGANIC AND SAFE
SCENT AWAY™ IS AMAZING!
Scent Away™ protects your pet and family from offensive bedding odors!
Scent Away™ is a powerful, odor fighting bedding booster developed specifically to capture and eliminate unpleasant odors. Scent Away™ will boost the performance of all bedding types, including wood shavings, wood pellets, paper pellets, corn cobs, and others. Scent Away™ naturally eliminates pet waste odors, absorbs moisture, and extends bedding life. Scent Away™ delivers these benefits while doing great things for our planet.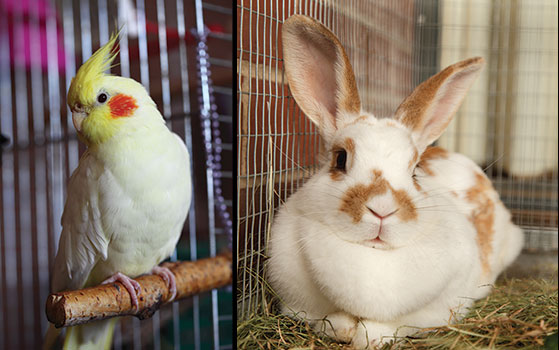 Scent Away™ is an activated charcoal, odor magnet. The secret to Scent Away's amazing effectiveness is its microporous structure and enormous surface area. In fact, one pound of Scent Away™ has about the same surface area as 365 basketball courts! This 100% organic biochar captures ammonia and other odor causing compounds to improve air quality for you and your pet.
INSTRUCTIONS FOR USE
Sprinkle a base layer of Scent Away™ on the bottom of your pets' habitat, making sure to thoroughly cover the area. Then apply your typical bedding over the Scent Away™ base layer. For additional odor and moisture protection, lightly mix Scent Away™ throughout entire bedding.
INGREDIENTS
Scent Away™ pet bedding booster is certified organic biochar and it is produced through the generation of clean energy using renewable agriculture waste.
Product produced and packaged in the USA. 
SCENT AWAY Small Animal Deodorizer is Now Available Online
Click to vistit our SCENT AWAY Product Store.
Send us your contact information and one of our customer support
representatives will contact you to discuss available options.
If you do not get an email response, please check your spam folder(s)
or contact us directly at info@vgridenergy.com