V-Grid's Model 100-S BioEnergy Server
V-Grid Model 100-S Bioenergy Server
V-Grid's Model 100-S Bioenergy Server generates High-Value Activated Carbon and Low-Cost Electricity. The High-Value Activated Carbon is used in commercial applications such as; water treatment, air purification, food/beverages and pharma/medical. The Low-Cost Electricity is used in farm operations to run water pumps and lower irrigation costs. V-Grid has systems currently in operation in California's Central Valley.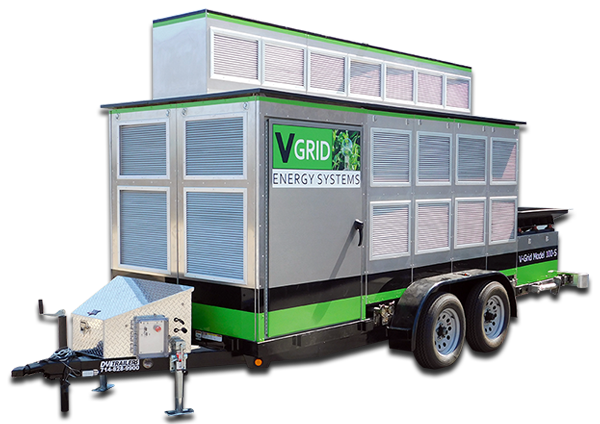 High Value Activated Carbon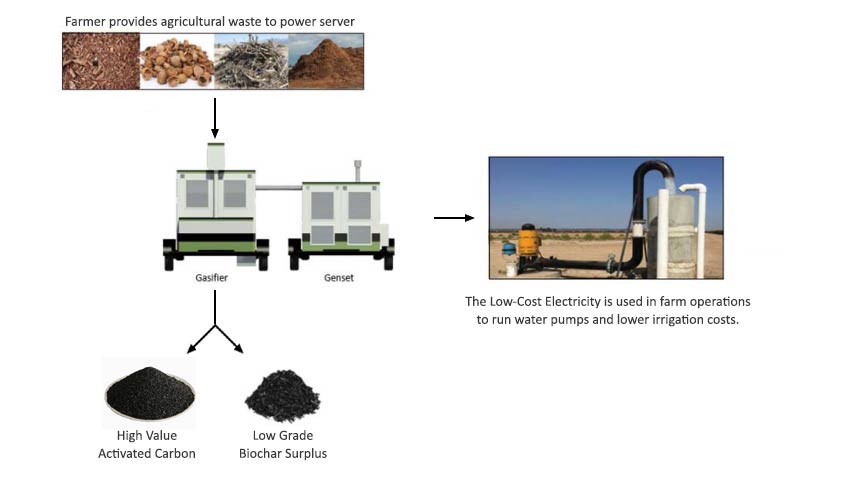 Low Grade Biochar Surplus for Improved Agriculture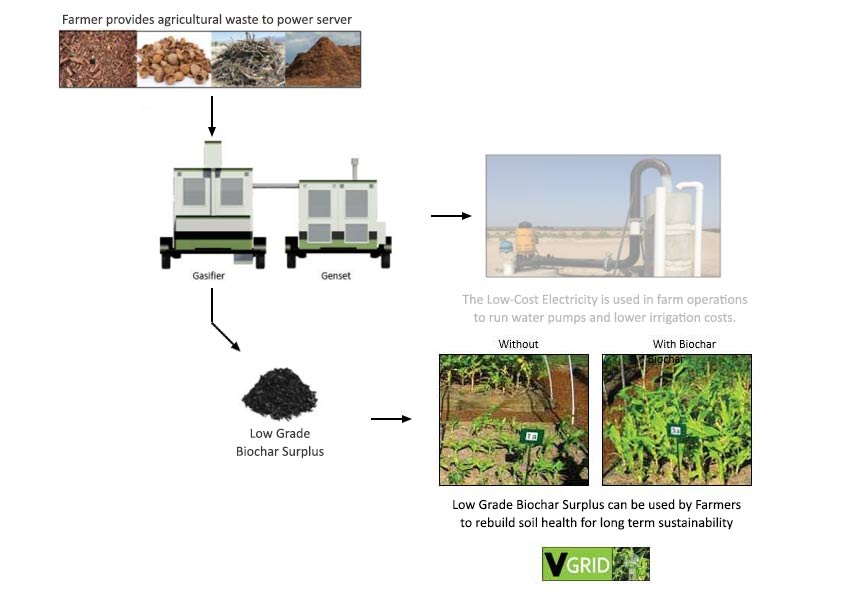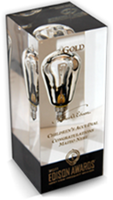 Our founder is the patent office registered inventor of the biochar product that won the 2015 Edison Gold Medal in agriculture and, as of 12-1-2015, is the number 1 selling biochar. V-grid bioenergy servers can produce an even more advance form of biochar which would otherwise be too expensive to make, so we think our technology can significantly upgrade farm soil as well as making ultra low cost electricity.
Anticipated production
Q4/2018-2019 V-Grid's Model 100-S Bioenergy Servers
CONTACT: Call or email Brent Branco – Central Valley Manager
brent.branco@vgridenergy.com
(559) 309-3563