VGRID BIOCHAR SOIL AMENDMENT
What is Biochar Soil Amendment?
Biochar Soil Amendment is made from wood chips and agricultural waste. VGRID's Bioserver high-temp process produces a higher quality of agriculture-grade biochar soil amendment for long-term sequestration. The benefits to using biochar soil amendment in agriculture are as follows:
Rebuilds depleted soils that have been aggressively farmed by restoring the needed organic matter to the soil as well as reducing compaction as biochar allows bacteria to live in its structure and reduces the soil's tendency to densify
Creates a microporous sponge which retains moisture in the soil allowing for the conservation of water resources and reduces farming costs
Biochar helps soil to hold nutrients, thus helping to prevent leaching and increase soil fertility
Lowers farm's overall carbon footprint and improves the environment by storing or sequestering biochar long-term in the soil which removes carbon dioxide from the atmosphere
"What People Are Saying About our Biochar"
Ige Group:
"Biochar is everything and more that you claimed it would be and is destined to be for tomatoes and agriculture what the reef system is to Hawaii, a living eco system."
"Using 2 ounces of your pistachio biochar as a topical on perlite on our hydroponic greenhouse tomatoes shows significant root hair growth around the added biochar. Additionally, on a sample trial, by completely replacing perlite with pistachio biochar, water use has been reduced by at least 20%. In perlite we noticed a constant running of nutrients leaving our pots but in pots with 100% pistachio biochar nutrients leaving our pots were minimal. I would say pistachio biochar was like a sponge absorbing moisture. I can only imagine the amount of microbial activity in the pistachio biochar due to the moisture."
Daniel Garcia – Master Gardener / Agricultural Consultant:
"I love V-Grid's Biochar!  It's lessened pests, disease and water usage all while increasing overall yield.  It's now a vital component to all of my plantings.  I highly recommend this product."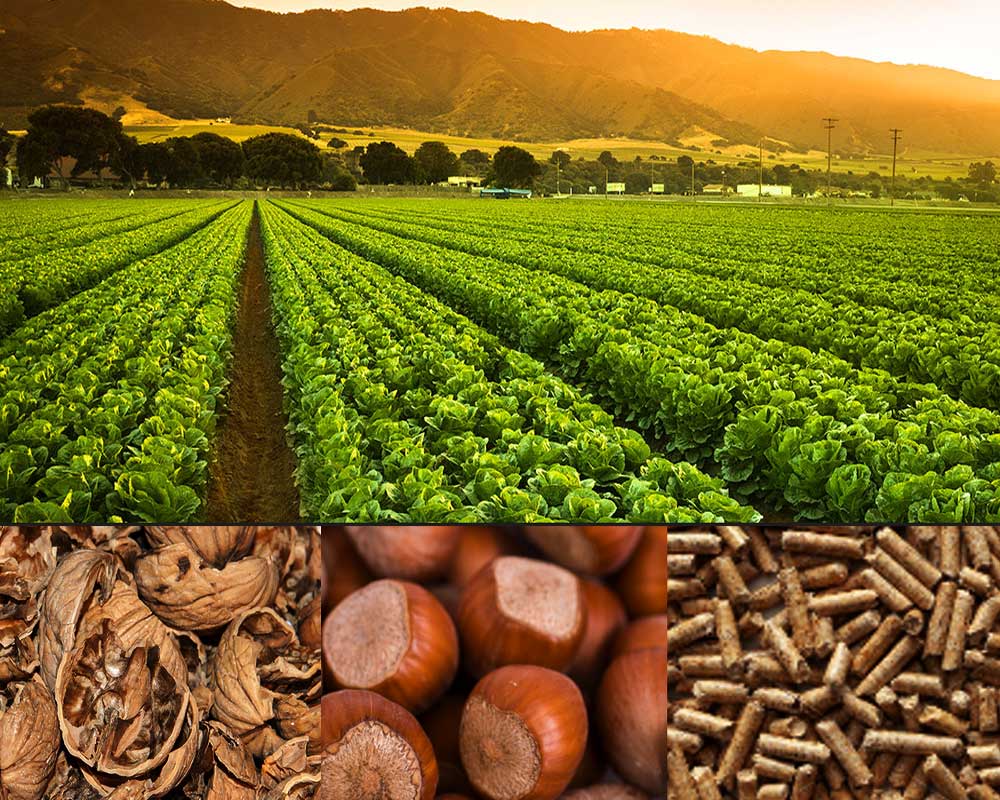 VGRID BIOCHAR SOIL AMENDMENT SPECIFICATIONS
BIOCHAR SOIL AMENDMENT PREMIXES & SPECIALTY BLENDS
Several types of premixes are available from V-Grid at the asking: charged with bacteria, mixed with organic compost, mixed with coco peat, etc.
Please just ask or request a consultation!
INDOOR USE:
For the purpose of an indoor grow medium, biochar is typically mixed at a 10-20% complement to coco peat or other natural compost. V-grid provides this type of mix upon request.
OUTDOOR USE:
For outdoor use, biochar can be used in a number of ways:
For tree planting in holes, biochar is added to the hole at an approximate 20% rate to the remainder of the material used in the hole planting
For row crops, biochar would need to be applied on a per acre basis at the rate of approximately 1-2 tons per acre
For general planting use, biochar can be mixed with manure or compost at a 20% rate
For severely depleted soils, biochar can also be charged with bacteria, which is commercially available, to "jump start" the plants' access to nutrient rich bacteria directly before planting
Biochar has also been used as a water diffusion barrier for islands of agriculture at several organic farms by trenching around the grow areas 1-2 ft deep and filling with repeating layers of biochar mixed with wood or compost, and regular dirt, thereby saving water in the long run!
ARE YOU INTERESTED IN VGRID BIOCHAR SOIL AMENDMENT?
Send us your contact information and one of our customer support representatives will contact you to discuss available options.
If you do not get an email response, please check your spam folder(s)
or contact us directly at info@vgridenergy.com